Paul Tatum was born in 1955 in Edmond, Oklahoma. He graduated from Edmond Memorial High School.
When he was an undergraduate at Oklahoma State University, he persuaded friends to pool the money to send him on a "semester at sea" aboard a sort of sailing classroom. He tasted travel, and commerce too: On the streets of Tunis, he earned a quick 300% profit and a few thousand dollars selling cigarettes bought from the captain of his ship.
Tatum dropped out of college after his junior year and made what was, for a young person, a clever but genuinely odd career move: He borrowed $10,000 and donated it to the Republican National Committee. A donation that size made a person a "Republican Eagle" and guaranteed a certain amount of access. Tatum, perceiving a route to prominence, plunged into GOP fundraising in Oklahoma.
Tatum first came to Russia in 1985 at the age of 29 when he was with an American trade delegation.
By the time he was 30, Tatum had already made big money in oil and real estate and lost a million dollars when Oklahoma City's Penn Square Bank collapsed in 1983.
In 1987, Tatum set up a business center for foreign firms in Moscow. He and several other American businessmen founded Americom International Corporation.
Two important associates in Americom were H.R. "Bob" Haldeman and Bernie Rome, two former members of President Nixon's chief of Staff, Tatum came into contact with them while he was working as a fundraiser for the Republican Party. They helped Tatum get an 'in' with all the important people in Russia and enabled him to set up and expand his business without too much dificulties.
Tatum saw that even the best of the Moscow hotels were poorly lit, shabbily carpeted monoliths with plenty of bars but no place to find a good meal or a dependable telephone. His idea was to create oases where foreign businessmen could feel at home.
Paul Tatum
Tatum formed a company called Americom Business Centers in 1989, and H.R. "Bob" Haldeman, Nixon's former chief of staff, out of jail and dabbling in hotels, hooked up Americom with Apollo Acquisitions, a tiny holding company in Florida that was publicly traded, had cash to invest, and was looking for a good idea. Apollo and Americom merged.
That same year, Tatum found his property: a gray, half-finished monstrosity on Moscow's Berezhkovskaya Embankment, facing east toward the Moscow River. It was owned by Intourist, the Soviet tourism monolith, which wanted to erect a hotel that could earn hard–that is, foreign–currency.
Tatum started talking to big U.S. hotel chains and found that Radisson Hotels International was itching to establish a beachhead in the Soviet Union, then a closed market.
By 1990, Tatum's company RedAmer Partnership joined up with Radisson Hotel Corporation and signed a contract with Goskom Intourist and later the Moscow City Government that agreed to construct an American hotel combined with a business center that would go by the name Intourist Redamer Hotel and Business Center (later changed to Radisson Slavyanskaya Hotel). A year later in June of 1991 the Hotel opened it's doors. Together, they would turn a half-finished Intourist hotel a mile west of the Kremlin into a Western-style luxury hotel and office center. Intourist got a 50% share of the business, Radisson 10% and Tatum's company, Americom Business Centers, 40%.
The hotel was a moneymaker. Bill Clinton, Al Gore, Warren Christopher, and their armies of security men swarmed over the hotel during summits with Yeltsin; Sharon Stone sashayed across its polished marble floors; the NBC and Reuters Moscow news bureaus anchored the high-hat tenant list. In the hotel's European restaurants, expatriates clinked imported beers and ate sirloins, grateful to escape the slog of daily life in Russia, if only for a few hours.
The four-star, 430-room Radisson-Slavjanskaya became a center for Moscow's foreign community, offering business services, a press club, restaurants, a bank, swanky shops and an English-language movie house complete with popcorn.
The hotel–and Tatum–played host to many of Moscow's most famous and well-heeled visitors, from businessmen and tourists to entertainers and diplomats.
Tatum, accompanied by pretty women, became a fixture of Moscow's party scene. In 1992, a Russian magazine listed the sandy-haired American as one of the city's most eligible bachelors.
President Yeltsin in 1993 handed Moscow mayor Yuri Luzhkov exclusive control over privatization of property and businesses within the city limits, in effect a monopoly on one of Europe's most lucrative real estate markets. So Tatum had a new Russian partner once again: the Moscow City Property Committee, which overnight rose up as the most potent agency in town, a smoothly running profit center with a percentage cut in nearly every Russian and foreign business setting up shop. The Property Committee eventually settled on a dapper Chechen businessman, Umar Dzhabrailov, to represent its interest in the Radisson Slavyanskaya.
By 1994, the partnership Tatum had put together was unraveling.
Tatum and the Radisson Corp. were squabbling about finances. Radisson was flexing its muscles. It provided stopgap funding during the venture's cash crunch, and it claimed that in return it was owed a larger stake in the RadAmer partnership. Tatum sued Radisson, and that same day, Radisson sued him back. John Norlander, then president of Radisson Hotels International, says, "We wanted to manage a hotel and … to expand globally. He wanted the same thing, we thought, and to manage the business center for fees." But the headstrong Tatum hated ceding as much as a hint of control, even when his financial straits called for compromise. Radisson and Americom began to clash over everything, swapping accusations of bad management and shoddy bookkeeping.
Radisson had enough of Tatum. At the end of 1994, the company asked a U.S. court to release it from "the rotting corpse of the partnership" with Tatum's Americom. The request was granted.
Tatum walked into the hotel one day in June 1994, and armed guards in double-breasted suits blocked his way. On orders of the hotel's Russian general director, he was not to be allowed inside.
Tatum fought back.
He held a news conference in the hotel parking lot to denounce his Russian partners. A week-and-a-half later, accompanied by a dozen bodyguards and wearing a light-blue bulletproof vest, he bulled his way back into the hotel.
In January of 1995 problems arose with the General Director of the American Partnership. The American hadn't received his Russian visa and wasn't going to receive one either. The loss of the General Director was a big blow for Tatum because now that position would be taken over by someone from the Russian partnership. Umar Dzhabrailov was named General Director. Dzhabrailov was a Chechen who had heavy connections within the Moscow City Government and used those connections to get into the position of General Director. But those weren't the only connections Umar Dzhabrailov had, several law enforcement agencies including the F.B.I. and Interpol list Dzhabrailov as a member of Chechen Organized Crime. A report in the Russian press went even further calling Dzhabrailov a "known contract killer and one of a handful of Chechen mafia bosses operating in Moscow." Dzhabrailov doesn't deny his ties to Organized Crime but says they are "only social". With Dzhabrailov as General Director things made a turn for the worse for Paul Tatum.
Paul Tatum didn't realize it that fast but the Russian partnership had made ousting him it`s priority….by any means possible. While Tatum went about his business the Russian side showed it's teeth. On St Valentine's Day 1995 one of Tatum's bodyguards was found beaten and stabbed in the chest with a pen knife. The bodyguard also had a message from his attackers: "Tell Paul it's high time he left for home." Most businessmen would've gotten the message and would've left town immediately, but not Paul Tatum. Tatum had grown a fondness for the Moscow nightlife, the clubs, the women. Tatum had enough money and liked to spend it and some even say he started acting like a mobster throwing around cash and surrounding himself with gorgeous women. Meanwhile the cold war for control of the Hotel and business center continued. Tatum had upped his bodyguards and after the attack on his bodyguard took extra security measures he now always had his bodyguards guard empty rooms so no one could plant bombs in them. He also decided to fight Dzhabrailov in the media he called him a "genuine Mafioso" who "has threatened he can kill me at any time" The fight had turned ugly and was now spilling from the boardrooms onto the public scene.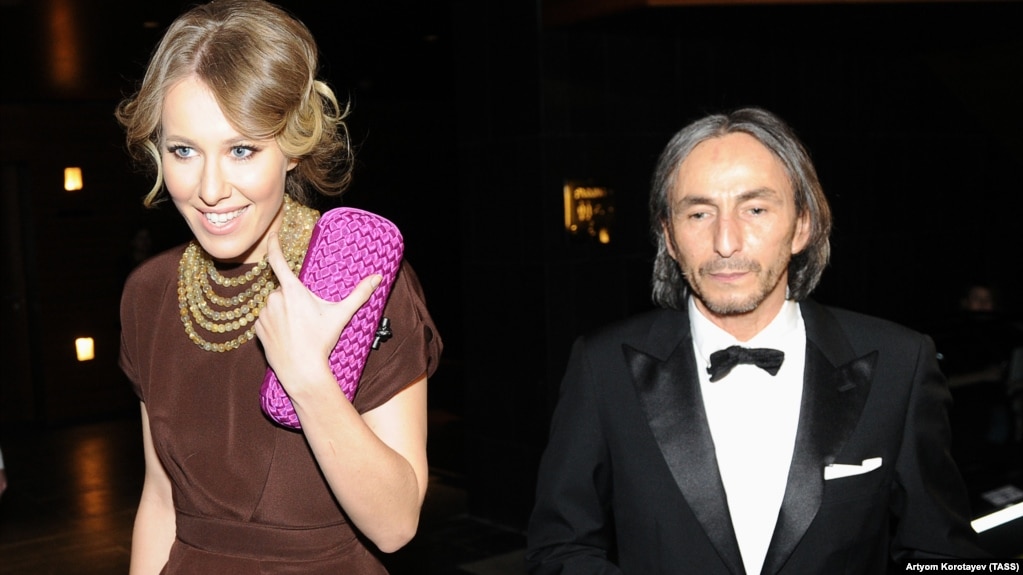 Umar Dzhabrailov (right) attends a concert with TV personality Ksenia Sobchak in Moscow in February 2012
After months of warring between the Tatum and Dzhabrailov in February 1996 it looked like there would be a solution to Tatum's problems. The solution was to bribe Dzhabrailov and the Moscow City Government. If Tatum would pay the sum of $1 millions dollars to a certain person all his troubles would end. $500.000 dollars would go to the Moscow City Government and the other $500.000 dollars would go to Dzhabrailov so that he would resign or step down as General Director. But instead of paying Tatum decided to take the matter to court. Tatum sued the Russian partners for $35 million dollars additional payments and payment of damages. In the media Tatum remained defiant as ever saying "They will have to shoot me to get rid of me" Things were heating up and Tatum was bracing himself for the hit. He now had said goodbye to the fast nightlife of Moscow preferring to stay in his Hotel in suites 850 and 852. Tatum was now told repeatedly by U.S. embassy oficials to leave Russia, Tatum replied in U.S.A. Today with: "I feel like I'm fighting a one-man battle." "They'd rather pay than stand up and fight." On September 30, 1996 Tatum went even further when he published a full page ad in a Moscow paper directed to Moscow mayor Yuri Luzhkov:
"Yuri M. Luzhkov: I must tell you that not one person here in Russia or abroad is fooled. All know of the dangerous activities. I implore you to show the world your resolve and commitment to become the catalyst to solve these grave problems-peacefully, efficiently, with fairness and justice for the investor and for the legal agreements under which their original activities were created. The world now awaits this signal. This is your choice and your crossroads. Where do you stand, Yuri M. Luzhkov? In the shadows or the bright sunlight?"
Tatum knew murder was a corporate strategy in Moscow. He knew 200 Russian business executives had been killed in Mafia-style hits in the city in the last year.
Vladislav Listyev, the popular television journalist, was shot dead outside his apartment in a crime linked to control of the lucrative TV advertising market. Ivan Kivelidi, chairman of the Russian Business Round Table, was killed by nerve toxin, applied, it was said, to his telephone receiver. The year 1995 produced roughly 560 recorded contract killings. Police solved just 60; of them, two-thirds were found to have been committed by the victims' bodyguards.
The Russian business community was decimated. "I take a look around this room," says Oleg Kiselev, the new president of the Russian Business Round Table, "and I see about a dozen empty seats. All my friends."
The deliberate, gangland-style killing remained a Russian affair, however. When Western businessmen were threatened, they generally fled. A few, though, like Tatum, clung to the peculiarly American belief that Russia would bend to the inevitability of progress, free markets, the rule of law, and the force of their will.
The Russian share of the partnership kept changing hands. The Soviet Intourist Agency gave way to a Russian agency when the Soviet Union broke up. Then the Russian agency was replaced by the Moscow City Property Committee.
In the process, Tatum maintained, organized crime figures muscled their way in.
Tatum claimed the Russians were trying to push their foreign partners out so they could take over the hotel. The Russians said Tatum kept sloppy books and didn't pay his debts.
It wasn't unusual for the early Soviet joint ventures to collapse in acrimony. In most cases, the foreigners fled or found a way to settle quietly.
With millions of dollars at stake, Tatum refused to do either.
That April, Tatum decided to pitch what he hoped would be a decisive battle, filing a $35 million lawsuit against the Moscow City Property Committee for discriminating against foreign investors. The case would be heard in Stockholm at an international arbitration court, which increasingly had been sought out by embittered Westerners seeking an escape route from deteriorating joint ventures. But Tatum needed $150,000 to pay court costs. So he took out full-page ads in Moscow newspapers offering to sell investors "Freedom bonds," promissory notes that would pay back a 100% return in six months, when he expected to be flush with court-awarded winnings. The bonds were to mature on April 2, 1997, his 42nd birthday.
But by 1996, the Radisson had become a model of how severely such ventures could go wrong. The Russian stake had changed hands three times and was being administered by a charming young Chechen whom Tatum suspected of having ties to the mob. Western lenders, fearful of Moscow's deteriorating business climate, had turned down Tatum's loan applications. Tatum had appealed to the public for funds to pursue his lawsuit, hoping other Western businessmen would, in effect, invest in his $35 million damages claim.
So when a call came late on a Sunday afternoon last November from someone with information–or offering to help finance his case, was it?–Tatum leaped to the phone. After a rapid conversation in English, he grabbed his coat and headed with two bodyguards for the dingy metro station a stone's throw from the Radisson. Tatum's Russian partners long before had taken away his cream-colored Mercedes. Lately the metro was the safest means for him to get around anyway, and certainly the cheapest. Bankers and other important people "got killed in cars," he reminded anyone who would listen.
On November 3rd, 1996 around 5.00 PM Paul Tatum left his Hotel and headed towards the Kievskaya metro station, where he had arranged to meet someone.  The American and his two bodyguards started down the wide, worn steps to the subway. Behind them stood a figure carrying a large plastic bag. Concealed inside was a Kalashnikov assault rifle.
The businessman, Paul E. Tatum, 39, a native of Edmond, Okla., and a former fund-raiser for the Oklahoma Republican Party, was killed near the entrance to the Kievsky metro station in downtown Moscow, a police spokesman said. The station is located near the Radisson-Slavyanskaya hotel, where Mr. Tatum had his office.
When Tatum arrived there with his bodyguards the person he was supposed to meet wasn't there, instead a man walked up towards Tatum and shot him eleven times from five meters distance with an AK-47. Tatum's bodyguards did nothing to protect there boss, the killer dropped his weapon and fled the scene unharmed. Tatum's bodyguards rushed their wounded boss to the hospital but to no avail Paul Tatum died shortly after his arrival.
Tatum's killer took considerable care even with the date, according to Alexander Fefelov, a former KGB agent with his own security firm and an adviser to the American Chamber of Commerce security subcommittee. Sunday evening, November 3, was the perfect time for murder. Because of an upcoming midweek Wednesday holiday, many people were stretching the weekend into five days. Thomas Pickering, the longtime American ambassador in Moscow, had recently left his post; an interim ambassador was on duty. The U.S. embassy would close Tuesday to observe Election Day back home.
The 5.45-caliber Kalashnikov assault rifle was fired so expertly as to rule out a nonprofessional. Five of the 12 bullets entered at the neck, indicating the killer knew Tatum might be wearing his bulletproof vest. Whoever fired was well trained in preventing the weapon's powerful kick from spraying passersby. Both Tatum's bodyguards were unharmed.
The shooter threw down the rifle, serial numbers filed off, and leaped into a white Zhiguli sedan, perhaps the most common make in Moscow. The same day the car was found ten minutes from the scene on Rostovskaya Embankment, unlocked and empty. A week before, police said, the owner had sold it for $5,000 cash at an outdoor market to a man who did not give his name.
On January 27, the Stockholm tribunal handed down its judgment–in favor of the Russian partners' claims that Americom had diverted funds to offshore bank accounts and failed to keep proper accounting records. Americom's management contract to run the retail shops and business center is to be "terminated," and Americom to pay $2.6 million in damages to the Russian partners.
Shortly after the news of Tatum's death Dzahrailov and the Moscow City Government took undisputed control of the Radisson Slavyanskaya Hotel and businesscenter. He denied any role in the Tatum murder but did say: "What goes around, comes around". Dzahrailov also saw to it that a planned memorial service at the hotel was nixed as well as Tatum's wishes to be buried at the prestigious Novodevichy Cemetery. Tatum was eventually cremated and interred in the Moscow Novodevitsji cemetary. "Paul never learned it was their country," said Tatum's Americom associate Bernie Rome. "He was like a bull in a china shop. He didn't understand you have to play by Russian rules. It's all very sad."
Dzhabrailov represented his native Chechnya region in Russia's upper parliament house in 2004-09. He was a deputy chairman of the chamber's International Relations Committee and a member of Russia's delegation to the Parliamentary Assembly of the Council of Europe.
Dzhabrailov's name became widely known amid a dispute over ownership of the Radisson Slavyanskaya hotel in Moscow. His partner in the project, American businessman Paul Tatum, was shot dead near the hotel in November 1996, months after he had publicly accused Dzhabrailov of planning to kill him.
Dzhabrailov ran for president in 2000, receiving about 80,000 votes in the election that handed President Vladimir Putin his first term.
He is the founder of Avanti, a lobby group that says its mission is the promotion of "patriotic business."
Some of the murders before Paul Tatum:
November 3, 1996: Paul Tatum, U.S. businessman who co-owned one of Moscow's most prestigious hotels, is shot dead with a submachine gun at Moscow subway underpass. Tatum was involved in long-running dispute with Russian partners over control of hotel.
June 13, 1996: Vladimir Oberderfer, a regional representative of nationalist presidential candidate Vladimir Zhirinovsky is shot dead in the Siberian mining city Novokuznetsk. Novokuznetsk police said the likely motive lay in Oberderfer's activities as an owner of a trading business, rather than politics.
June 13, 1996: Viktor Mosalov, mayor of Zhukovsky in Moscow Oblast, is shot three times in the head Local police ruled out a political motive and said local officials are "more economic than political leaders."
June 6, 1996: Valery Shantsev, candidate for the post of deputy mayor of Moscow, was seriously wounded when a bomb exploded as he was leaving his apartment building.
Moscow police secure a murder scene (epa file photo)
November 28, 1995: State Duma Deputy Sergei Markidonov of the Stability faction, is shot in the head during a campaign trip to Petrovsk-Zabaikalsky in Chita Oblast.
October 17, 1995: Mosstroibank President Mikhail Zhuravlyov is killed in Moscow.
August 5, 1995: Russian Business Roundtable head and Rosbiznesbank Chairman Ivan Kivelidi is poisoned to death. Kivelidi had been openly critical of Russian police for failing to protect businesspeople or investigate their murders, especially in the wake of the July 21 killing of banker Oleg Kantor.
July 20, 1995: Yugorsky bank Chairman Oleg Kantor is killed by being repeatedly stabbed at his country house outside of Moscow. Yugorsky bank was heavily involved in the oil and gas sectors.
April 1995: Sergei Kushnaryov, a founding member of Russia's Agrarian Party, is stabbed to death in a suspected contract killing.
March 1995: Alla Gnezdilova, a judge, is murdered in Birobidzhan, the capital of Russia's far eastern Jewish Autonomous Region, in an apparent contract killing.
March 1, 1995: Russian Public Television head Vladislav Listyev is shot in the heart by an unknown gunman outside his Moscow home. The attack is linked to opponents of an advertising ban he had proposed for the television channel.
November 5, 1994: State Duma Deputy Valentin Martemyanov of the Communist Party, dies of wounds suffered during a vicious beating in Moscow several days earlier. The killing is never explained.
April 26, 1994: State Duma Deputy Andrei Aizderdis of the New Regional Policy faction, is shot to death with a hunting rifle outside his Moscow home.
February 2, 1994: State Duma Deputy Sergei Skorochkin of Vladimir Zhirinovsky's Liberal Democratic Party is killed in Moscow, his body hand-cuffed to railway tracks.
October 17, 1994: Investigative journalist Dmitry Kholodov, who specialized on corruption in the Defense Ministry, is killed when a briefcase he picked up at a Moscow train station after an anonymous tip blows up in his office.