A fire aboard a Russian deepwater submersible killed 14 Russian crew members, state news agencies reported Tuesday, citing the Ministry of Defense.
The submariners died from smoke inhalation after a blaze broke out on the craft, which was carrying out research in Russian territorial waters, according to the state-run news agency Tass.
The Russian media outlet RBC cited an unnamed military source as saying the submarine was an AS-12, which is powered by a nuclear reactor and designed to carry out special operations at extreme depths.
That vessel, nicknamed the "Losharik", was launched in 2003 and is one of the most secret submarines in the Russian fleet. The Losharik spy submarine is capable of diving to extreme depths and possibly involved in the tapping and severing of underwater communications cables. Losharik is reputed to be the most silent and hard-to-detect submarine in the navy of #Russia — able to dive to a depth of 6,000 meters.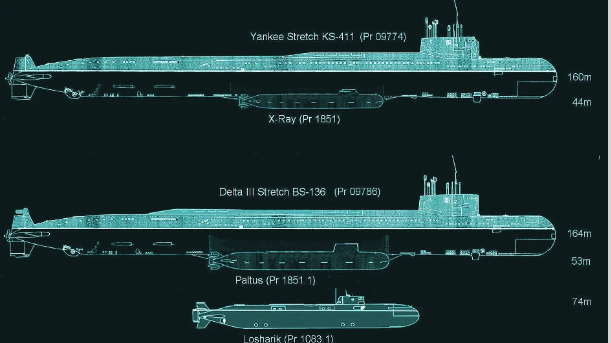 The 2000-ton vessel can carry 25 crew members and can be carried under the belly of a much larger Delta III nuclear sub.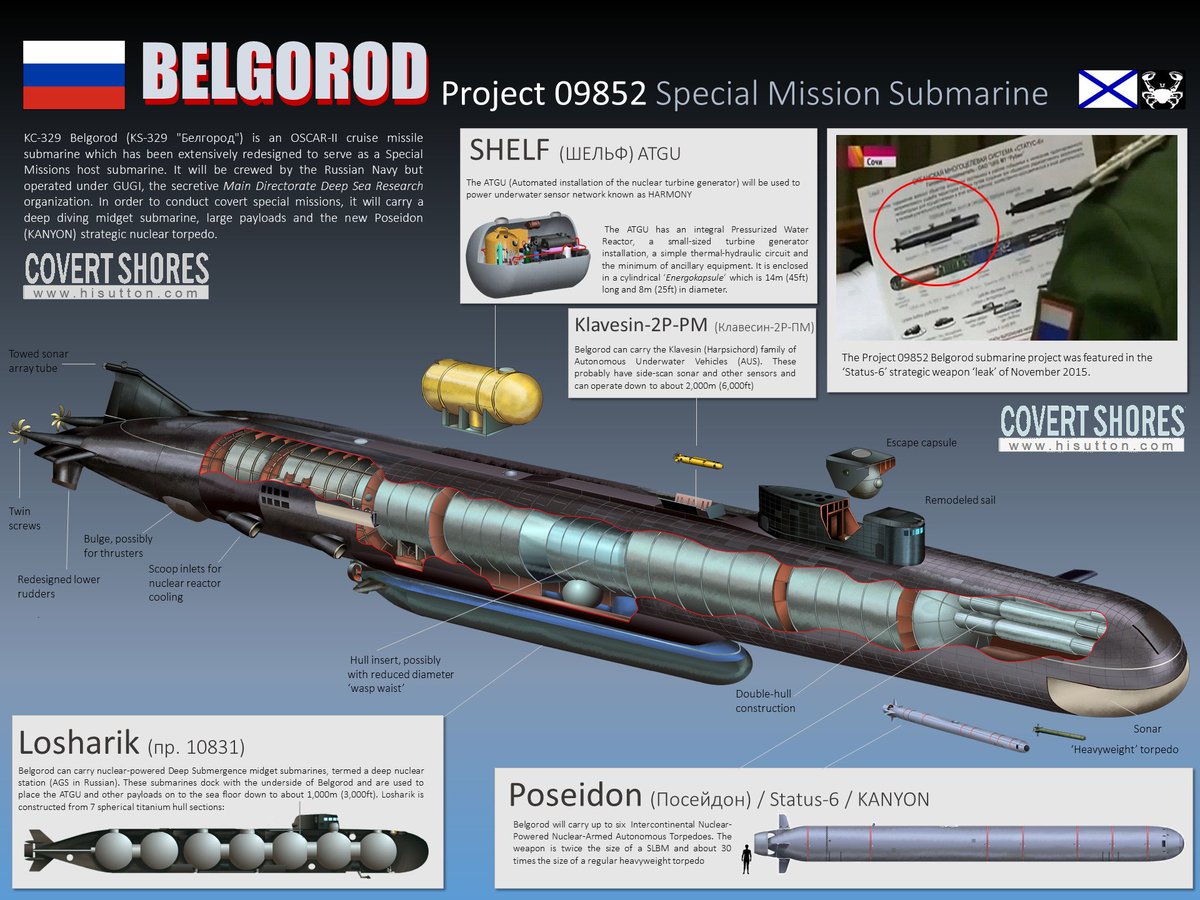 Norwegian authorities said on Tuesday they have not detected abnormally high levels of radiation after a Russian submarine caught fire in the area of the Barents Sea.
"We have made checks and we are not monitoring too high radiation levels in the area," Per Strand, a director at the Norwegian Radiation and Nuclear Safety Authority, told Reuters. He said his agency had seen Russian media reports that a gas explosion took place on board the submarine.
President Vladimir Putin on Tuesday called the loss of 14 navy officers in the fire a "big loss", ordering a full investigation into what happened.
"We express our deepest condolences to the families of those who died. We will do everything we can to support them," said Putin, who cancelled a public engagement to deal with the incident.