Romania's prime minister resigned Monday after his party withdrew its support for him amid a power struggle with the party chairman. Liviu Dragnea rules over the party but is barred from political office because of a criminal conviction.
The ruling left-wing Social Democratic Party revoked its backing of Prime Minister Mihai Tudose after a meeting lasting more than five hours.
Tudose, 50, said he was quitting after a little more than six months in office "with my head high" and would clear out his office immediately
Tudose told reporters after the party vote: "I did not want to break the party. They named me, they removed me. I take responsibility for my deeds and I do not regret anything in my actions (as premier)."
The party has been riven by a power struggle which also claimed his predecessor, Sorin Grindeanu, in June.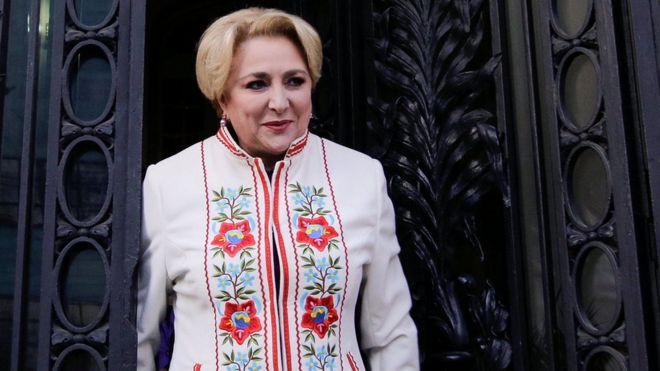 European lawmaker Viorica Dancila has been named as Prime Minister-designate in Romania making her the country's third head of government in a year and its first female premier.
President Klaus Iohannis announced the appointment which still has to be approved by parliament.
It had been widely thought Iohannis might veto the Social Democrats' (PSD) pick to replace Mihai Tudose, who quit after falling out with powerful party leader Liviu Dragnea.
Dragnea is one of a number of ruling coalition members facing trial on graft charges, while the president has become an outspoken critic of the PSD's record on combating corruption. Dragnea denies any wrongdoing.
Iohannis however said it was clear that the Social Democrats have a majority in parliament and that after weighing up the arguments he decided to give them another chance and have named their proposal as premier.
Mrs Dancila has 10 days to name her cabinet ministers and faces a formal approval vote in parliament on January 29.